The education industry is responsible for teaching individuals all types of information. It is usually divided into elementary, junior high/middle school, high school, and post-secondary/college. Education ties closely to job acquisition and retention.
The education industry is embracing technology to help students learn. These are just some of the ways Bytescout tools can improve education.
Use our tools to track library books, tablets, etc.
Use our barcode readers and generators to create IDs for visitor, truancy and attendance tracking. The barcodes on student IDs also can connect to student accounts for easy lunch payments.
Use our barcode readers and generators to track sales at school events, such as fundraisers or sports games.
Use our PDF to HTML SDK to make informational web pages about student tests, activities, teachers or policies.
Use our products to create databases of student information. Analyze those databases for diversity, the growth of student population, etc.

Create informational PDFs to share with prospective students and families.

Use our Screen Capturing SDK to record staff training videos.

Use the tools at PDF.co to allow parents to sign discipline or other basic forms.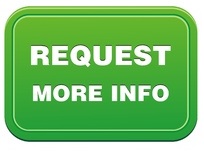 —————————————
POS systems

Invoicing

Customer displays

Order management
Patient identification

Medication management

Document classification

Sample labeling

Equipment identification
Package management

Item check in / check out

Order management

Vehicle identification

Equipment identification
Customer identification

Claim identification

Archive documents
Generate productivity reports
Label deliverable items
Track your equipment
Digital signature
Invoicing
Working with archived docs
Label your docs
Create supplier reports
Track hardware parts
Access to locked data
Process better structures for your learning algorithms
Choose cost-effective solutions
Working with malformed docs
Process mobile payments
Recognize any barcodes
Monitor IDs
Create databases
Share informational docs
Fill in brochures and forms
Protect and share digital images
Create buyer/seller documents
Create and sign legal forms
Generate sophisticated reports
Organize, track and analyze information