What is ETL?
ETL is a widely employed process in database warehouses. ETL systems are short for Extract, Transform, and Load and their main function, as the name itself implies, is to remove data from one database and place it into another. It is a highly important procedure in many areas, especially for businesses that handle bulks of data.
How ETL works
ETL has three main data functions, which will be described in detail below. Each part is essential for an accurate end result and requires a professionally designed system.
Extract
Correct extraction of data from the source(s) is paramount; a wrongly extracted database will lead to an incorrect transforming and loading procedure, the subsequent processes involved. Data validation also occurs during this step to see if pulled data has the expected values.
Transform
In certain situations, this process can be avoided and data passed directly from one database to another called "direct move". When data is transformed, it means that extracted data is converted from its previous form to the new acceptable form so it can be placed into another database. The transforming procedure is regulated by certain rules that an expert inputs, such as lookup tables. Many transformation types may have to be included to get transferable and readable data. In other words, this step helps "clean up" the extracted data.
Load
During the loading process, the now extracted and transformed data is written into the target database. Depending on the complexity and quantity of the data in question, the loading procedure may be the most time consuming of the three steps. Constraints may also be added to ETL systems to help promote a higher data quality performance.
Challenges of ETL systems
ETL systems can achieve excellent results when designed and implemented suitably, even with large data warehouses. ETL has the sole purpose of creating a homogenous environment for data instead of having various data sources, with different purposes and formats. However, challenges in ETL systems are quite common if done incorrectly and may include any of the following:
Data values or quantity may exceed the operating system's capabilities.
Various transformation types may need to be involved, creating a complex procedure that only a properly designed ETL system can comply with.
Overall sluggish ETL processing when the system is not scaled to be used across its lifetime; or need for rapid processing may be required later on but not taken into account during the installation of the ETL system.
Performance of ETL systems
Understanding how ETL systems work and recognizing what operations or procedures will help ensure the maximum performance is crucial but complex. Developers can choose to do a number of things that will affect overall performance, such as parallel processing and regulation of data.
Parallel processing can improve the performance of ETL systems but require background knowledge of how it works. Parallel processing is when two or more steps in the ETL process are being done simultaneously. For example, while the system extracts data, it is also transforming it. This method allows users to save time and facilitate the overall process. Three main types of parallelism exist for ETL systems: data, pipeline, and component. The first splits files into smaller data files; pipeline allows the running of several components at the same time and on the same data stream; and, the component can run multiple processes on different data streams but in the same task.
Another thing to consider that will impact the performance of your ETL system is tweaking inside the database or once the data is pulled. By tweaking, we mean you may choose to do certain operations, such as deleting duplicate data and this can be done in the database itself. The benefit of each operation is up to the user to analyze and decide if and when it should be done.
How ByteScout can help
ByteScout products can provide you with most of your ETL needs. It is a professionally designed solution that will ensure proper establishment and running of ETL systems that will boost performance, saving you time and money.
Our products can help various industries (involving healthcare, logistics, consumer goods, insurance, banking, artificial intelligence, education, legal, and more) accomplish improved organization and business intelligence processes.
ByteScout products are specifically designed to make data management easier, simpler, and faster. Backed by excellent customer service, ByteScout can lead your business towards a better future.
PDF Extractor SDK helps you to pick any part from a document;
PDF Renderer SDK

 

to transform your files to almost any image format (from BMP to EMF);
PDF to HTML SDK

 

to generate a web page fast from your files with the same layout;
PDF Viewer SDK

 

to enrich your appl with PDF viewing feature, without any 3rd party's help;
PDF SDK

 

to generate and put documents together;
Barcode Generator SDK

 

to create, validate, insert and extract barcodes according to 1D and 2D standards;
Barcode Reader SDK

 

to read and

 

process barcodes

 

from various image formats or PDF files;
All SDKs

 

are accessible through monthly subscriptions as

 

Cloud API

 

(REST Web API);
You can

 

integrate them with other applications

 

them using ZAPIER APP.
If you need to find a solution for your industry –>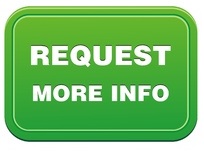 —————————————
POS systems

Invoicing

Customer displays

Order management
Patient identification

Medication management

Document classification

Sample labeling

Equipment identification
Package management

Item check in / check out

Order management

Vehicle identification

Equipment identification
Customer identification

Claim identification

Archive documents
Generate productivity reports
Label deliverable items
Track your equipment
Digital signature
Invoicing
Working with archived docs
Label your docs
Create supplier reports
Track hardware parts
Access to locked data
Process better structures for your learning algorithms
Choose cost-effective solutions
Working with malformed docs
Process mobile payments
Recognize any barcodes
Monitor IDs
Create databases
Share informational docs
Fill in brochures and forms
Protect and share digital images
Create buyer/seller documents
Create and sign legal forms
Generate sophisticated reports
Organize, track and analyze information
Replacement data generation
Classify ultra-sensitive data
PII data masking
Extract data with specific tools
Easy data transformation and loading
Manipulation with files and its parts
Working with Deep Learning technologies
Machine Learning and MySQL combined
ML instruments and techniques
Bitcoin techniques implemented
Enriched Blockchain technology implementation
Smart contracts and data mining components
Replacement data generation
Classify ultra-sensitive data
PII data masking
Working with Deep Learning technologies
Machine Learning and MySQL combined
ML instruments and techniques
Bitcoin techniques implemented
Enriched Blockchain technology implementation
Smart contracts and data mining components