Data Masking solutions:
This development solution is innovative and sophisticated. It helps developers reach their goals. The following assets can be done when implementing the solutions for data masking:
It becomes easy to use replacement data generation in order to mask PII

 

(Personally Identifiable Information) ;
You can classify ultra-sensitive data

 

(name, date of birth, SSN, email, and others) and operate with them using transformation rules;
You will deal with tools that support

 

JSON, CSV, XML, JSON data, PDF, PNG, JPG images.
If you need to find a solution for your industry –>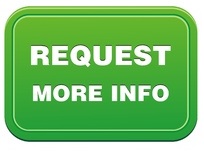 —————————————
POS systems

Invoicing

Customer displays

Order management
Patient identification

Medication management

Document classification

Sample labeling

Equipment identification
Package management

Item check in / check out

Order management

Vehicle identification

Equipment identification
Customer identification

Claim identification

Archive documents
Generate productivity reports
Label deliverable items
Track your equipment
Digital signature
Invoicing
Working with archived docs
Label your docs
Create supplier reports
Track hardware parts
Access to locked data
Process better structures for your learning algorithms
Choose cost-effective solutions
Working with malformed docs
Process mobile payments
Recognize any barcodes
Monitor IDs
Create databases
Share informational docs
Fill in brochures and forms
Protect and share digital images
Create buyer/seller documents
Create and sign legal forms
Generate sophisticated reports
Organize, track and analyze information
Extract data with specific tools
Easy data transformation and loading
Manipulation with files and its parts
Working with Deep Learning technologies
Machine Learning and MySQL combined
ML instruments and techniques
Bitcoin techniques implemented
Enriched Blockchain technology implementation
Smart contracts and data mining components