Basically, the automative industry is a part of every industry where automation of processes is involved. Nowadays, more and more industries become subjects to daily automation and systematization. It can give prerogatives and advantages facing a growing competition level.
The automative industry seeks to facilitate reports generation, information accessibility, and user experience improvement. Check how Bytescout offers to automate your business with the help of online PDF and barcode tools.
Use our developer tools to create automated invoices after each payment received;

Use our PDF Extractor SDK to collect data from supplier documents and ordering forms;

Track your hardware parts with barcodes using our Barcode Generation SDK. Within each barcode, you can encode easily accessible information from the serial number to the facility where it should be used;
Create your periodic financial, productivity or supplier reports using the Spreadsheet SDK;
Process incoming orders automatically and send back an auto-generated confirmation almost in real-time using our PDF Generation SDK;
Label your documents with barcodes, including blueprints, supplier documents, reports, employee sheets. This can save you a big time if you need to sort or auto-process them.
If you need to find a solution for your industry –>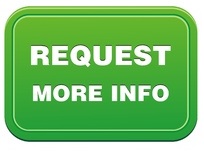 —————————————
POS systems

Invoicing

Customer displays

Order management
Patient identification

Medication management

Document classification

Sample labeling

Equipment identification
Package management

Item check in / check out

Order management

Vehicle identification

Equipment identification
Customer identification

Claim identification

Archive documents
Generate productivity reports
Label deliverable items
Track your equipment
Digital signature
Invoicing
Working with archived docs
Label your docs
Create supplier reports
Track hardware parts
Access to locked data
Process better structures for your learning algorithms
Choose cost-effective solutions
Working with malformed docs
Process mobile payments
Recognize any barcodes
Monitor IDs
Create databases
Share informational docs
Fill in brochures and forms
Protect and share digital images
Create buyer/seller documents
Create and sign legal forms
Generate sophisticated reports
Organize, track and analyze information