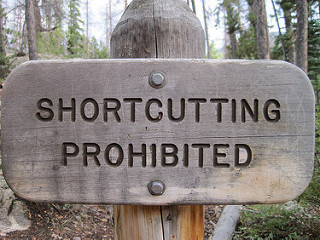 Visual Studio is one of the most popular Code Editors available in the market right now. It makes coding and development fun and easy. Like all other code editors, Visual Studio also has some really interesting and useful shortcuts. You just need to invest few minutes to master these shortcuts and you will be really amazed to see the results.
Following lines explain
5 of the most useful keyboard shortcuts
you can use to make coding with visual studio more exciting.
Most people go to the end of the line they are working on and press the Enter key to add a new line. Sometimes the process can become really boring and frustrating. Visual Studio allows you to instantly add a line after the line you are working on without moving the cursor. You simply have to
press Control, Shift and Enter togethe
r. For adding a blank line above, press
Control and Enter
.
Shortcut for IntelliSense:
IntelliSense is such a great feature of Visual Studio. You can access this very list with countless entries when you type a period, a name or first letter of the member you want. It will be surprising for some of you to learn that you can get the same result without typing the complete name of the member you want. You can hold
Shift key and type the capitalize letters
in the desired member name. As a result, IntelliSense will take you to that member.
Uncomment a Commented Code:
Sometimes you comment a code but subsequently want to uncomment it. Most programmers accomplish the task by selecting the whole commented block but you don't need to do so. Just press
Ctrl+ K, U
together after putting the cursor anywhere in the commented code.
Visual Studio's SmartTag feature offers you a lot of options to correct an error on the line. Most people display the dropdown options with the help of the mouse. You can easily display the option by typing
Ctrl+
. What is more interesting is that you need not to take your cursor back to error in line.
Some programmers use the option Go to Definition or press the
F 12
key when they want to examine the code they are writing in the method they are calling. The earlier option does take you to the called method but it is not a way to go if you want to have quick look at the method without navigating to the code. In Visual Studio 13, you can preview the method using a new but very useful shortcut. Just hold
Alt and press F12
to open the preview. For closing the preview, simply press
Escape
.